FOR IMMEDIATE RELEASE
April 17, 2020
Suffolk County Sheriff Steven Tompkins Endorses Jesse Mermell for Congress
BROOKLINE – Suffolk County Sheriff Steven Tompkins has joined the strong and growing list of community, state and national leaders to endorse Jesse Mermell for Congress in Massachusetts' Fourth Congressional District.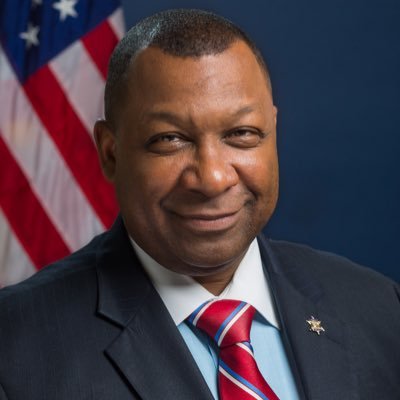 Tompkins, a statewide progressive leader on issues related to justice, announced his support Thursday evening during a virtual community conversation on protecting vulnerable populations, including the incarcerated, during the COVID-19 pandemic. A video of Sheriff Tompkins telling Jesse why he is supporting her can be found here.
"What stands out to me most about Jesse is her deep compassion for those who are the most vulnerable," said Tompkins. "In a district as economically diverse as the Fourth, we need a Congresswoman who will give voice to those who are so often left voiceless and whose style of leadership is driven by equity and justice. Jesse clearly is that candidate, and I'm proud to give her my full support."
Tompkins was appointed Suffolk County Sheriff by Governor Deval Patrick in 2013 and was elected in 2014. He has been with the Suffolk County Sheriff's Department for nearly two decades. Before becoming Sheriff, he spearheaded vocational training and reentry programs for inmates and engaged communities to collectively deter youth crimes and recidivism.
"Sheriff Tompkins is a champion for strengthening our communities and families, and building a criminal justice system that is fair and equitable," said Mermell. "In the midst of the COVID-19 crisis, it is essential that our response centers on the most vulnerable among us as they are being disproportionately harmed. Sheriff Tompkins' life work has been dedicated to doing just that, and I'm proud to have him on our team."
Since announcing her candidacy, Mermell has steadily gained the support of a broad coalition of local, state, and national leaders, including Congresswoman Ayanna Pressley, former Massachusetts First Lady Diane Patrick, Lawrence Mayor Dan Rivera, State Representative Carolyn Dykema, former State Representative Frank Smizik of Brookline, and local elected officials and state committee members from communities across the district. Jesse has also secured endorsements from the Massachusetts Council of Machinists and Her Time, an organization supporting women candidates for office led by former U.S. Congresswoman Kate Hill.