FOR IMMEDIATE RELEASE
June 25, 2020
State Senator Julian Cyr, Leaders in Four Key Communities Endorse Jesse Mermell for Congress
BROOKLINE – Jesse Mermell today expanded the coalition of local, state and national leaders supporting her run for Congress with endorsements from State Senator Julian Cyr and local leaders from Dighton, Hopkinton, Franklin, Brookline, Newton. 
The endorsers emphasized that Mermell is the best candidate to go to Washington to take on Donald Trump and his Republican cronies and fight for support for our communities as they recover from the COVID-19 crisis.
The local officials endorsing Mermell today are: Chair of the Dighton Select Board Dr. Brett Zografos, Hopkinton Select Board Member Mary Jo Lafreniere, Chair of the Hopkinton Planning Board and former Select Board Member Muriel Kramer, former Vice Chair of the Franklin School Committee and former chair of the Franklin Democratic Town Committee Denise Schultz, Chairman of the Newton Fair Housing Committee and a Former Newton City Councilor Ted Hess-Mahan, and former Brookline Select Board Member Marty Rosenthal.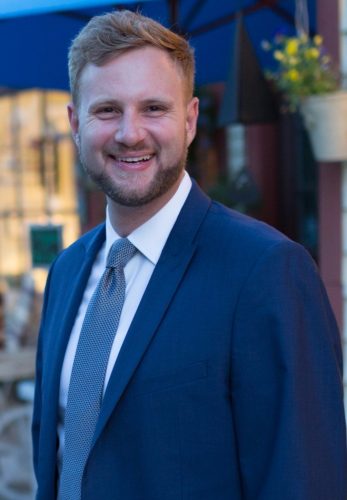 "Now more than ever, it's critical that we elect leaders who will be champions for equity and justice," said Senator Cyr. "From my years of working with Jesse and our time serving together in Governor Patrick's Administration, I know she will fight for the progressive values that are so vital to the people of Massachusetts. Jesse will stand up to the relentless hate coming out of Donald Trump's White House. We need her in Congress."
"I support Jesse Mermell for Congress because she shows up and fights for every person, neighborhood, and community in the district," said Dr. Zografos. "She will never forget the voices that permeate the small towns and rural communities in Massachusetts while she is fighting for us on Capitol Hill."
"The people of the Fourth District are going to need partners in Congress who will fight for the funding our cities and towns need to recover from the COVID-19 crisis," said Lafreniere. "As a former Select Board Member herself, Jesse will stand up for every city and town in the district in Washington, and I'm proud to support her."
"Jesse Mermell is a truly staunch progressive Democrat dedicated to increasing access in health care, housing, the economy, and more," said Kramer. "She understands the existing inequities that have been laid bare by the COVID-19 pandemic and stands ready to invest in the hardest hit communities while working to advance equality and protection to all. She is a leader for today's needs – Medicare for All, climate change action, and equal protections under the law."
"At a time when our school districts are staring down major budget shortfalls, it is critical that we elect leaders who will fight for an equitable education system and advocate for federal assistance for cities and towns," said Schultz. "Jesse's policy plan makes clear that in Congress, she will be a champion for public education and will fight tooth and nail for the progressive values we share."
"I support Jesse for the seat of Democratic giants," said Rosenthal. "An important contributor to – and leader of – Brookline's progressive politics, with a proven ability to work with friends and foes and get tough things done, Jesse's current stances on all cutting-edge issues are all great."
"As a member of Congress, Jesse will help pave the way for creating a fair economy that leaves no family or individual behind," said Hess-Mahan. "In the current economic crisis, Jesse is exactly the kind of leader we need to represent the 4th Congressional District, who will help to build an effective response to the COVID-19 and ensure an economic recovery that will prioritize those who have been most adversely affected."
Mermell has emerged as a leader in the crowded field for endorsements from local, state, and national progressive officials and organizations. 
She secured the largest union endorsement in the race from the SEIU State Council, as well as IBEW 103 and the Massachusetts State Council of Machinists. She has also been endorsed by Congresswoman Ayanna Pressley, former First Lady Diane Patrick, the Massachusetts State Council of Machinists, the Coalition for Social Justice, and state and local leaders from Fall River, Attleboro, Hopkinton, Easton, Mansfield, Sharon, Needham, Newton, and Brookline. A full list of Mermell's endorsements can be found here.