FOR IMMEDIATE RELEASE
Thursday, June 18, 2020
IBEW Local 103 Endorses Jesse Mermell for MA 4th Congressional District
Dorchester, MA – The International Brotherhood of Electrical Workers (IBEW) Local 103 has officially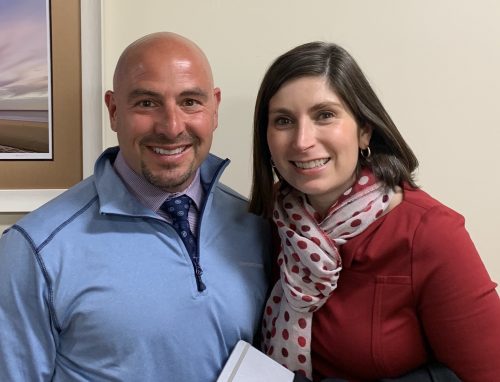 endorsed Jesse Mermell for Massachusetts' 4th Congressional District. IBEW Local 103, representing more than 10,000 electricians and technicians, voted and overwhelmingly approved the endorsement at a meeting last week.
"IBEW 103 members power and connect our communities, while standing up for the rights of workers across our district," said Jesse Mermell, MA-04 congressional candidate. "I'm honored to have their support and I look forward to partnering with them in Washington to take on Donald Trump's anti-worker agenda, stand up for labor rights, and build a fair economy that works for everybody, especially our workers."
"Jesse Mermell has dedicated her career to fighting for working people, and addressing the serious flaws in our economy, which undermine our nation's ability to build a strong working class," said Lou Antonellis, IBEW Local 103 business manager/financial secretary. "We need new ideas, and innovative leaders like her now more than ever. Local 103 members know we can trust Jesse to represent us on Capitol Hill, introduce favorable legislation and make each of her votes count toward a brighter future for all. That's Local 103's priority, and it's why Jesse Mermell has our support — she has the knowledge and experience to get things done."
Prior to announcing her bid for Congress in October, Mermell served as president of the Alliance for Business Leadership starting in 2015, where she trained business leaders across the Commonwealth on how to achieve sustainable business growth, based on a foundation of social responsibility. Mermell, a staunch advocate for organized labor, shares this value with IBEW Local 103, and many other unions across the State. It is a progressive practice that pushes against a widely accepted belief in American capitalism — that worker accountability, and community benefits, undermine fiscal success.
"The time is now to start building the future we want. There's no doubt about it. Americans are fired up," added Antonellis.
Previously, Mermell served as a member for the American Federation of State, County and Municipal Employees (AFSCME), an organization focused on promoting fairness on the job, better wages and working conditions, and quality health care, retirement, and public services for all working people. Her campaign focuses on solutions to racial inequities, ineffective public transit, exorbitant health care costs, student loan debt, and housing market rates. Mermell also advocates for increased Department of Labor oversight and investigations into corporate labor violations.
Mermell is running to replace Congressman Joe Kennedy III, who Local 103 has also endorsed in his own campaign for U.S. Senate, and whose campaign staff have joined the Local 103 union.